| | | | | |
| --- | --- | --- | --- | --- |
| | +234-803-445-5678 | info@centrendl.org | | |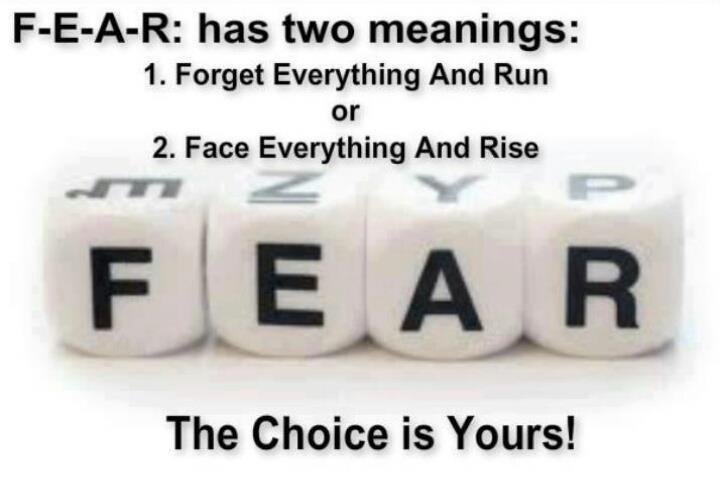 976
Don't Fight Your Fears
Face Them!
Published: Thursday 5th April 2018
Life is the uniform endowment of every living creature of God; however, how each creature maximizes the gift of life is a function of the disposition of such creature towards the issues of life. In life, we are daily faced with fears; and how fulfilled we end up is a product of our stance with, for, against or over our fears.
For indeed, when we came to Macedonia, our bodies had no rest, but we were troubled on every side. Outside were conflicts, inside were fears. Nevertheless, God, who comforts (reassures) the downcast, comforted us by the coming of Titus.

2 Corinthians 7:5-6
To most people, Apostle Paul was a fearless servant of Christ; however, by this Scripture, we understand that he had fears. Furthermore, we know that fears are not "the hardwares"; but "the softwares" – fears are from the inside. And that makes it a bit difficult to deal with one's fears.
An average person would not think twice before he either runs from his fears or, he fights his fears. But the two are almost the same, and they often result into the same outcome. Running from your fears does not imply the disappearance of your fears; but your own disappearance from achieving great things. Your fears are not there to help you do great things, but to stop you from doing great things. Hence, fighting your fears could imply taking a defensive or attacking stand against your fears. The weakness of such stand is that it does not guarantee progress. You may win, and you may lose. Usually, when we fight against our fears, we may end up postponing the battles; and thus, stretch further, the likelihood of progress.
Look at the birds of the air; their greatest fears are the hills and mountains – a fearful bird could


Visitors who read this article also read: